Cover photo by Kovács Anna, Hallgató Magazin
Some of the best features of this bookstore are the diversity of books and the selection of languages as well. The bookstore has two shops opposite each other in the street, one of them having only English books, while on the other side, you can find all the other languages. There are a lot of French, Russian, German, Spanish and Italian books, but you can find some gems in rarer languages as well. You have new releases and classics, and language-learning books. In addition, there are discounts for students (for international students as well), so you might want to mention it to the cashier when paying. 
Location: 1085 Budapest, Kölcsey street 2.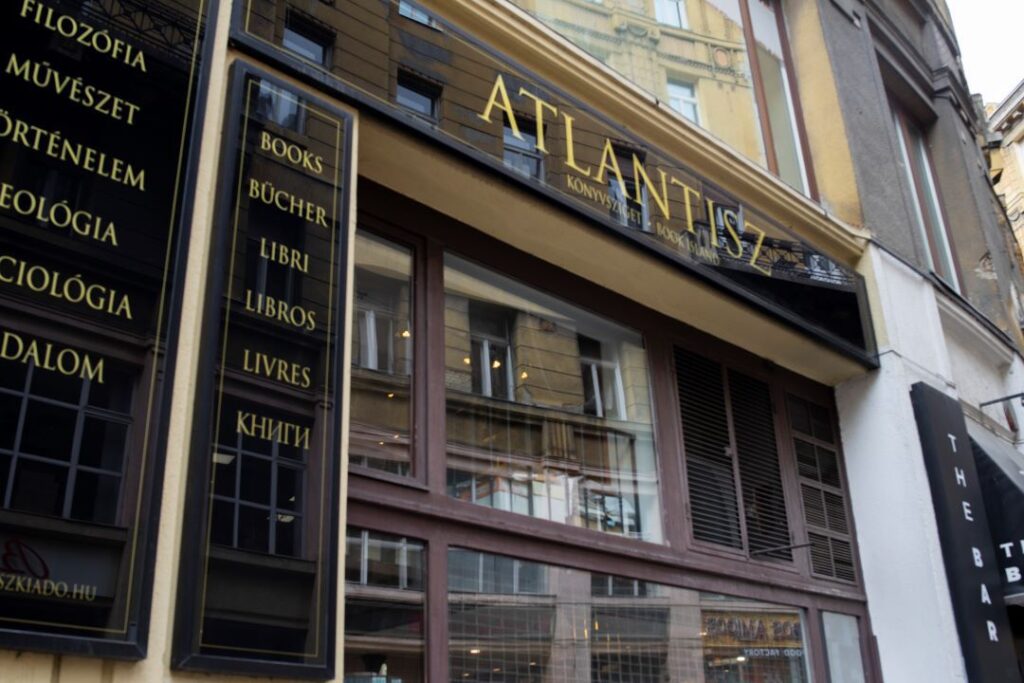 A unique feature of Atlantisz is that it is also a publishing house. One of the most interesting aspects of the store is the impressive line-up of social sciences books and the amount of art, fashion, and photography books available. Besides English books (and some other languages as well), you can also find different Hungarian novels translated into English. If you are looking for a specific book, you can submit a personal order without the shipping fees. There is also a discount for students and teachers as well.
Location: 1061 Budapest, Király street 2.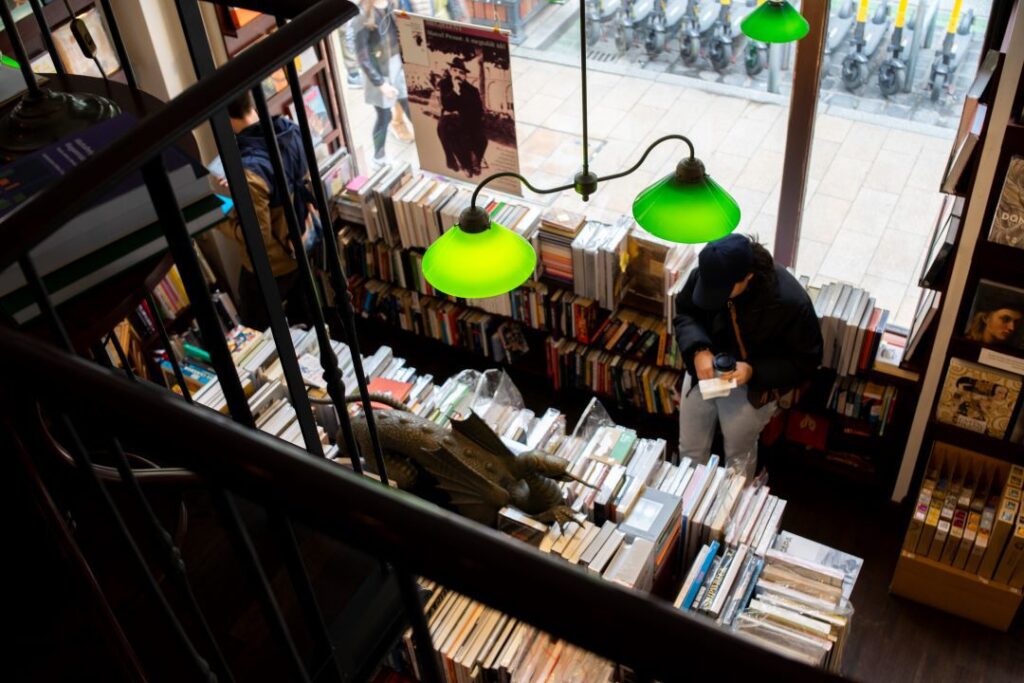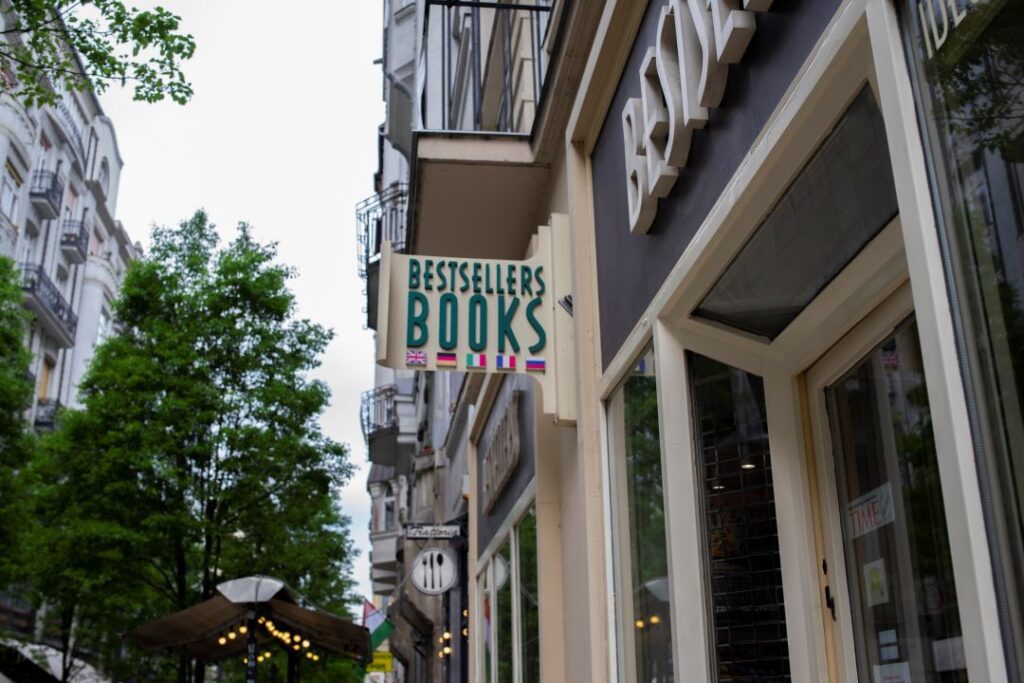 Bestsellers is one of the foreign bookstores which has the most recent book releases. Besides having classic literature, a lot of contemporary novels and non-fictions can be found there too. They offer some newspapers, which you might have never thought to have in your hand in Budapest. You can preorder new books and there is a guarantee that you can get them on the day of the release. You can also ask the cashier for the student discount. The store is close to St. Stephen's Basilica which is rather a central part of Budapest, and I never fail to enjoy the walk there. You can find some Atlantisz Publishing books, as these two bookstores collaborate to help each other out.
Location: 1051 Budapest, Október 6. street 11.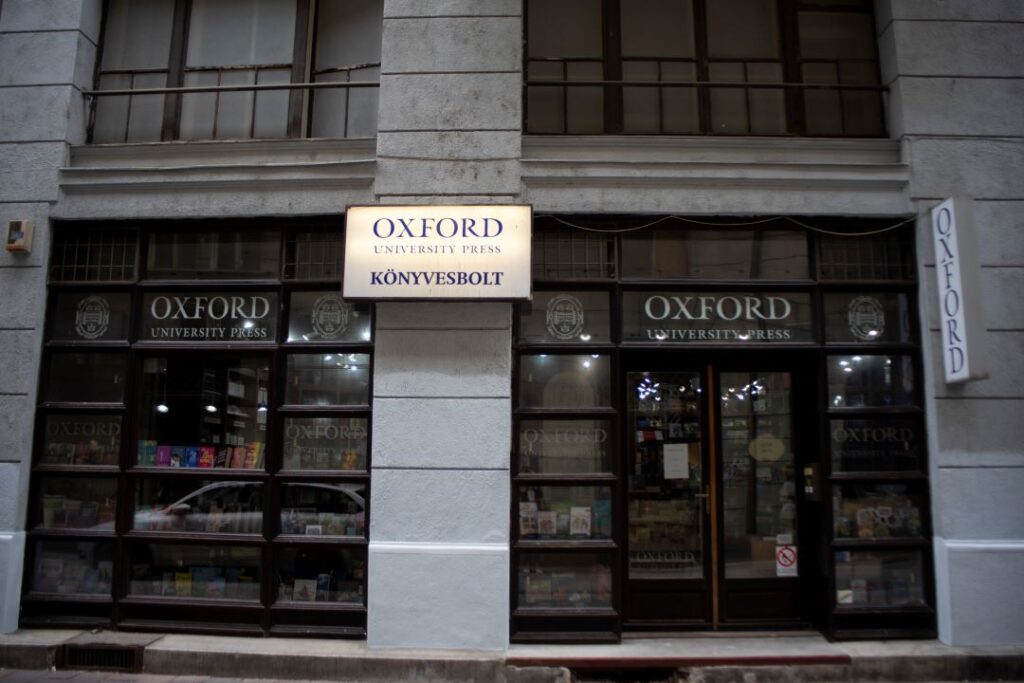 Oxford Bookshop's speciality is the fact that it is associated with the Oxford University Press. It has a huge array of English books, but you can find some awesome board games which is a unique feature of the bookstore in my opinion. The shop always has a huge amount of different books in stock, so there is a big possibility that they have what you are looking for right away. Besides new releases and contemporary novels, you can find all the classics your heart desires. There are not only English coursebooks, but Hungarian as well, so those brave foreigners who would like to learn Hungarian can find themselves learning materials. There is a discount for students and teachers as well.
Location: 1052 Budapest, Gerlóczy street 7.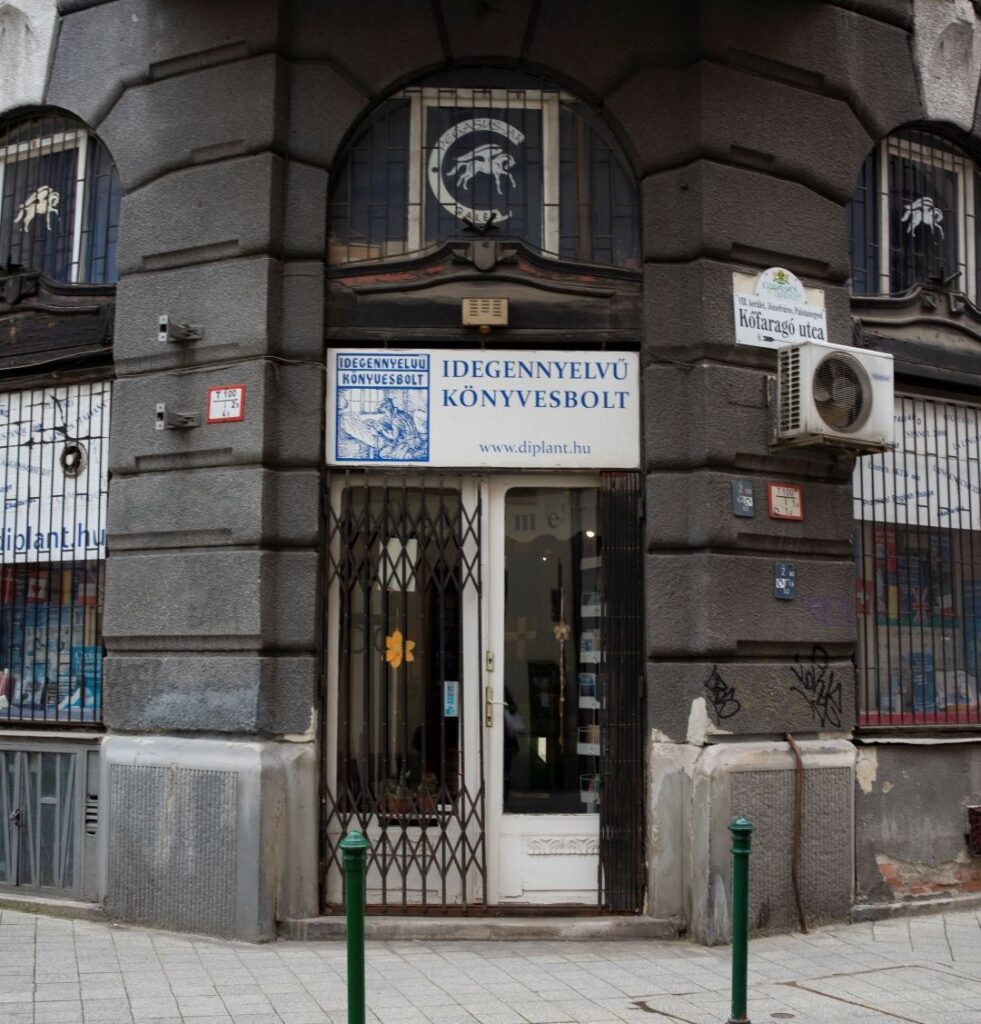 This bookstore may be the smallest on the list, but the difference is that this one is a private bookstore. Books can be found in different languages, not only in English, and you also have language coursebooks as well. If you are looking for a specific book, there is a possibility of ordering online or through the bookshop owner.
Location: 1085 Budapest, Gyulai Pál u. 16
Massolit differs in another way from the other bookstores listed, as the name already suggests, it is a café as well. Wherever you sit, you are surrounded by bookshelves, and as surprising as it seems, they are all for sale. You can find everything from new releases up to dictionaries and travel books. You have bookshelves full of Hungarian books translated into English. Some books are donations to the bookstore, hence the antique bookstore feeling. Also, there are 'Staff picks' with short descriptions, so you can even get recommendations from the people working there. 
Location: 1072 Budapest, Nagy Diófa street 30.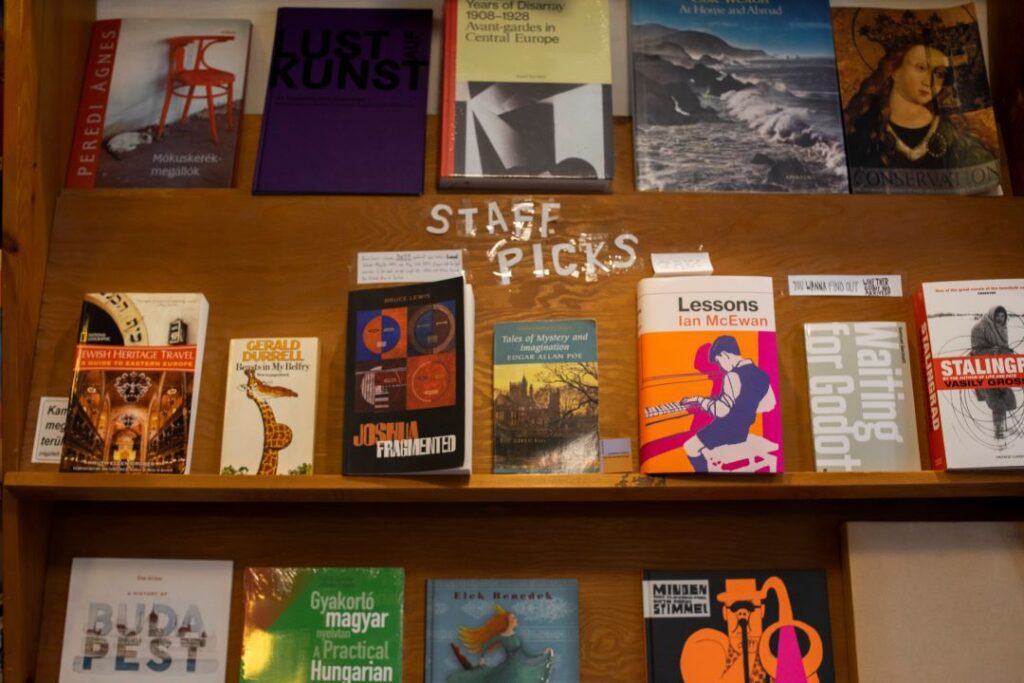 +A Special Bookstore
As you are strolling through Budapest, you may have noticed those little carriages full of books. You can find books in these street bookstores as well, not just in English, but also in Italian, Spanish, German, but the deeper you go in your search, you might find books in languages you have never thought to find.