Written by Čarna Kršul, she based it on real media segments like newspaper stories and letters about teenagers and their relationship to their bodies and beauty. After a successful run last year, they put it on again, this time in 6Szín. Here they sold out the 200-capacity Teátrum which was filled with loud applause when the show finished.
The play tells multiple stories, focusing on Lucy, a fourteen years old girl, struggling to figure out what beauty means in modern society. The story gives a great commentary on how society forces one specific version of beauty onto teenage girls. Perfect women are re-drawn by plastic surgery everywhere, the pressure of peers and magazines all tell them to change. Lucy has to navigate this world while falling in love for the first time and dealing with her narcissistic mother. Ágnesz Csikász did an amazing job of portraying a shy and quiet high school girl trying to figure out her place. It is a challenge to play a little girl as an adult woman, but Ágnesz stood up to the challenge and gave us a realistic portrayal.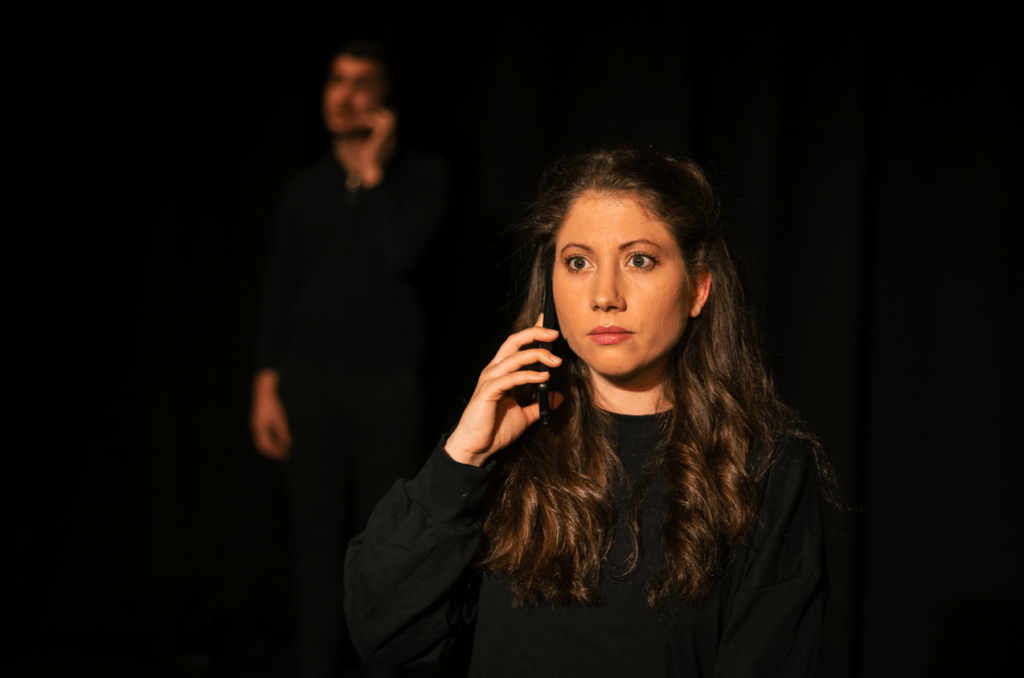 The other two stories follow Lucy's mother and uncle. The Mother, played by Paula Parducz, is a reclusive single mother, who is obsessed with her appearance. Her looks are more important to her than her daughter or even her own life. Paula gives us drama and alongside her Martin O' Regan's General results in over-the-top comedy. Lefty the uncle of Lucy is sacrificing his life for his family, working non-stop. When he finally meets quirky Eva, portrayed by Čarna Kršul, he finds a chance for happiness. This duo gives us some of the funniest moments of the play, resulting in loud laughter filling the theatre.
The director Čarna Kršul did a great job of creating a visual representation of our beauty-obsessed world. Instead of the obvious choice of going with heavy make-up and expensive clothes, she went with uniformity. This might sound strange at first, but hear me out. The characters were wearing the same jumpsuits in different colours, matching their pair in the story. I thought this was a great way of pointing out that following the 'beauty-trends' is just melting into the sheep of society and doing whatever is in fashion at the time. Lucy's character was wearing all black, representing a type of purity in this culture, being untouched by the craze. So it was a very meaningful moment when going to meet her over-the-phone boyfriend for the first time she hurriedly put on the uniformed blue heels all the other female characters wore.
Overall it was a great piece of theatre. I think Beauty deals with a very important topic in today's social media and filters fuelled world. Theatre can tell stories of regular people and through them point out trends and problems which in their own way touch all our lives. Beauty does a great job of telling an important story through real characters without pushing it in the face of the audience.
Asterion Theatre is definitely worth following, keep an eye on what's next for them!