Before the pandemic, you could see these plays in local theatres for 3600 Fts with screenings once a week. When Covid started, National Theatre made a huge gesture to its viewers around the world. From April of 2020, they uploaded one play a week on their YouTube Channel for free. Each was available for seven days before they changed the play to a new one. Over 16 weeks, they got 15 million views from 173 different countries altogether.
Encouraged by this success in December of 2020, they launched their own streaming service called National Theatre at Home. The service is available worldwide for 9.89£, which is 4400 Fts for a month of unlimited plays. If you only watch two plays a month, it is already worth it. They also have other offers, including an annual plan for the price of 10 months and renting of single plays which cost around 6£-2600ft.
So what is available to you for this price? They continue putting up new and archive plays all the time. Right now they have an incredible production of some of the most renowned plays from the West End. They have Angels in America starring Andrew Garfield, A Street Car Named Desire starring Gillian Anderson and Anthony & Cleopatra starring Ralph Fiennes just to mention a few. You can also watch plays from smaller stages of the National Theatre and discover new artists and works, such as Paradise by an all-female theatre company, giving a modern retelling of the Greek myth of Philoctetes.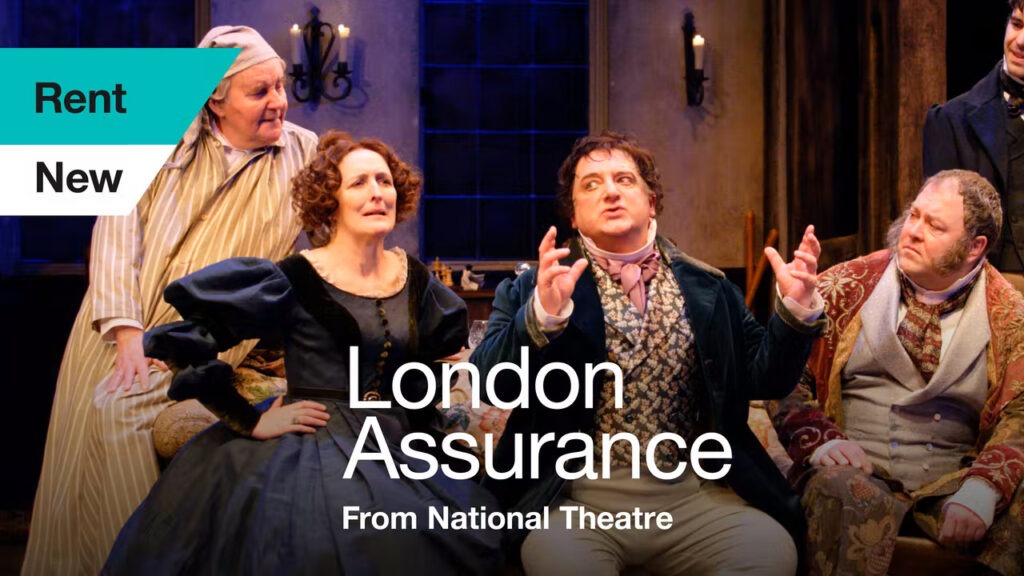 If you want to watch one play to see if you like it, I would recommend London Assurance. It is a new addition to National Theatre at Home and will be available until March next year. London Assurance is a classic comedy full of fake personalities, elaborate ruses and sexual innuendos. When you enjoy some of the incredible performances, you can't tell that the play was written in the 1800s instead of the 2000s. The play is great fun and it is perfect whether you are returning to the theatre after a big break or are an avid viewer.